SFACON 2021 is excited
to announce the following lineup of featured guests.
We are presenting a symposium on Special
Forces topics of interest featuring a great lineup of guest speakers.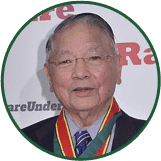 WADE ISHIMOTO
CPT (R)
Guest Speaker:
Operational Detachment Delta / Iran
Wade Ishimoto is a Distinguished Senior Fellow with the Joint Special Operations University. He retired as the Special Assistant to the Deputy Under Secretary of the Navy as a Highly Qualified Expert in 2012, and was previously the Senior Advisor to the Assistant Secretary of Defense for Special Operations and Low Intensity Conflict from 2004 to 2007. He is a retired Army Special Forces officer who served multiple tours in Vietnam and a charter member of the Delta Force and its Intelligence Officer. He led a road block team on the 1980 attempt to rescue 53 American hostages in Iran. His accomplishments include:
US Special Operations Command Commando Hall of Honor inductee, Distinguished Public Service Medal awarded by the Secretary of the Navy, Distinguished Member of the Special Forces Regiment. (Hall of Fame), Distinguished Public Service and Citizenship Award, Pan Pacific American Leaders & Mentors, Rylander Award from the National Defense Industrial Association.
Guest speaker at five consecutive Army Annual Antiterrorism Conferences, Government Advisor to six Defense Science Board Task Forces, Past contributor to Fox News, ABC, CBS, and CNN on terrorism matters.
Leading the formation of the Joint Staff Integrated Vulnerability Assessment program in the aftermath of the 1996 Khobar Towers terrorist attack in Saudi Arabia
Key member of the Downing Task Force in 1996 whose report brought significant change to the Defense Department's programs to combat terrorism.
Consultant to the Undersecretary of Treasury for Law Enforcement and a major contributor to the investigation of the Branch Davidian incident in Waco, Texas.
Leadership roles with the Nuclear Emergency Search Team to deal with acts of nuclear extortion and terrorist use of nuclear and radiological material.
Director of several national, interagency exercises on terrorist response. Participating agencies included the Defense, State, and Energy Departments; FBI, FEMA, CIA, Secret Service, and State and local law enforcement.
Military service in Special Forces, counterintelligence/HUMINT, and military police.
He has been written about in Delta Force, The Guts to Try, Best Laid Plans, Those Gallant Men, Killer Elite, Never Surrender and A Murder in Wartime.
He has quietly supported efforts to provide mentorship and assistance to those serving in uniform to include the USSOCOM Care Coalition, Helping Our Heroes Foundation, Give2theTroops, the staff of Walter Reed Army Medical Center, Pan-Pacific American Leaders and Mentors, Special Operations Warrior Foundation, and Operational Advocates Supporting Injured SOF (OASIS).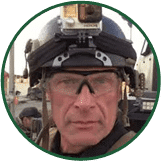 MITCH UTTERBACK - Iraq
LTC (R)
Guest Speaker:
Guest Speaker and Master of Ceremonies for the SFA Banquet
Mitch is a retired U.S. Army Special Forces Lieutenant Colonel embarking on a post-Army career as a war and crisis correspondent. He just completed a M.A. in journalism thanks to the GI Bill at the University of Colorado Boulder.
Mitch researched his graduate thesis in Mosul, Iraq — where he was embedded with elite Iraqi forces clearing the city from Islamic State occupation. Mitch traveled alone and joined the same Iraqi officers he advised while in uniform during the military surge of 2007 and 2008.
He has deployed three times to Afghanistan and once to Iraq, and has served behind the Berlin Wall and along the U.S. border with Mexico. Mitch also holds a M.S. in homeland security from San Diego State University, and is a military analyst for local and national television news networks.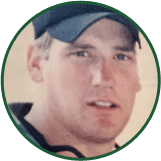 Doug Taylor
MAJ (R)
Guest Speaker:
DOUG TAYLOR
Major Doug Taylor had an extraordinary 26-year career associated with special operations forces elements. Globally oriented, Doug had 16 combat deployments in at least eight separate countries including Panama, Iraq, Afghanistan, Bosnia Herzegovina, Columbia, Yemen, Libya and Lebanon. In addition, he spent three years working with the Israeli Defense Forces targeting Al Qaeda in the Levant.
He enlisted in 1985 and completed Infantry training followed by the arduous Ranger Indoctrination Program which led to his assignment in A Company, 3/75th Rangers during which time he participated in Operation Just Cause (code-named Operation Blue Spoon). During the invasion of Panama (Just Cause) he served with the elite Regimental Reconnaissance Detachment (RRD). Rising quickly through the ranks, in 1999 as an SFC (E-7) he attended OCS and was promoted to MSG (E8) while in the course. As the honor graduate, he also became a recipient of the prestigious Patterson Award which goes to only one OCS graduate per year.
Once commissioned by he was reassigned to B Company 2/75th Rangers and participated in Operation Enduring Freedom the Global War on Terror effort for the liberation of Afghanistan. Doug then went through the Special Forces Assessment and Selection followed the Special Forces Qualification Course leading to assignment 1st Bn, 3rd SFGA where he engaged in both Desert Shield and Desert Storm (now better known as the 1st Gulf War). Next came his selection and training for to join the elite Combat Applications Group (A) (CAG (A)), popularly known as Delta Force or more correctly (1st SFOD) Delta. There he served several assignments with both B and C Squadrons. Operation Iraqi Freedom saw him as a Troop Commander in C Squadron. Doug's innovative exploits in Iraq were recognized in Sean Naylor's book, Relentless Strike: The Secret History of Joint Special Operations Command generally known simply as JSOC.
During his Israeli assignment be became detached and then served with the CIA as a deputy group chief in CTMC (Counter Terrorism Mission Center) a position he then retired from. In addition to his Legion on Merit, he was awarded five Bronze Stars including two for valor. He has the Combat Infantry Badge with two stars and both Master Parachute and Master HALO wings plus Ranger and Special Forces tabs. In 2011 he retired as a major.
Current, Doug Taylor is the Vice President of Ncyber, a mobile data company headquartered in Columbia, MD. Ncyber is a collective of highly technical professionals that form an elite cross-functional cyber security team.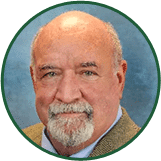 Gus Taylor
LTC (R)
Guest Speaker:
GUS TAYLOR
"Bio Pending USN Public Affairs Release".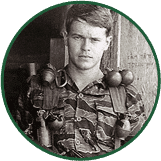 John Styker Meyer
-MACVSOG
SSG
Guest Speaker:
One Zero RT Idaho- CCN
Born Jan. 19, 1946, John Stryker Meyer entered the Army Dec. 1, 1966, completed basic training at Ft. Dix, N.J., advanced infantry training at Ft. Gordon, Ga., jump school at Ft. Benning, Ga., and graduated from the Special Forces Qualification Course in Dec. 1967. He arrived at FOB 1 Phu Bai in May 1968, where he joined Spike Team Idaho, which transferred to Command & Control North, CCN in Da Nang, January 1969. In October 1969 he rejoined RT Idaho at CCN. That tour of duty ended suddenly in April 1970. Today he is a program director at the Veterans Affordable Housing Program, based in Orange, CA and joined the SOFREP team of correspondents in March 2015. He has written two non-fiction books on SOG secret wars: Across The Fence: The Secret War in Vietnam - Expanded Edition, and Co-Authored On The Ground: The Secret War in Vietnam with John E. Peters, a member of RT Rhode Island. Meyer's website is: www.sogchronicles.com.
ALEX QUADE
War Reporter & Filmmaker
Guest Speaker:
Alex Quade
Alex Quade is an award-winning war reporter & documentary filmmaker who prefers flying under the radar downrange and letting her life's work speak for itself.  Here's what others say about her career:
Retired Ranger Keni Thomas (of the "Black Hawk Down" mission) describes Alex Quade this way:
                "As a freelance journalist and one-man-band, Alex Quade has endured multiple combat deployments embedded downrange with our spec ops forces behind enemy lines.  She's climbed Mt Rainier with our Wounded Warriors.  She's been traded for goats in Iraq.  And, Alex also has a new critically-acclaimed film out called 'Danger Close'."
Former Secretary of Defense Robert Gates had this to say about her film:
                " 'Danger Close' is a gripping story of courage, loss and love as we witness first-hand graphic portrayals of combat operations and a dedicated journalist's determination to bring closure to the family of a soldier killed in action.  The courage of the troops in action — and of the embedded journalist — is evident, as is the deep sense of loss over an admired comrade.  The story is a needed reminder of the many sacrifices of our men and women in Iraq and Afghanistan, and the brave journalists who accompanied them into battle."
Former Commanding General of US Army Special Forces Command, and Special Operations Command Europe, MG (ret.) Michael Repass describes Alex's work this way:
                "War correspondent Alex Quade is this generation's Joe Galloway, who tells intensely personal stories.  Alex nails the essence of sacrifice found in America's Special Forces operators and their families.  Alex Quade is the real deal.  She's spent more time with Special Forces operators in combat zones and back home after deployments than any other reporter.  Alex knows them and their families, and is uniquely qualified to tell their intensely-lived, extraordinary stories."
Former Assist. Secretary of Defense, Special Operations/Low-Intensity Conflict, and 5th Special Forces Group Commander COL (ret.) Mark E. Mitchell:
                "Alex Quade is this generation's Colonel Maggie Raye."
The hard-won trust and respect of the Special Forces Senior Sergeants means the most to Ms.Quade, as she's shared hardship and combat with these men.   SFC (ret.) James A. Baker of 10th Special Forces Group provides these quotes, representing the Special Forces NCOs who know Alex:
                "Alex is a war journalist that came out to our team and just kind of blended in.  When it came down to mission time, she was there, she was ready to go, and we didn't have to wait on her.  When we're out on mission, it was the same thing.  She didn't need special favors.  She was an asset, not a liability.  We didn't have to pick up her slack at all.  She didn't have any slack.  Alex belongs there on the frontlines.  She's like us, if there's another step to take, she's going to take it and go as far as you can.  Not everybody can do that.  It's just who she is.  If it can be done, she can do it."