National Officers

The Board of Officers for the Special Forces Association are elected by the Active Membership of the Association every two years.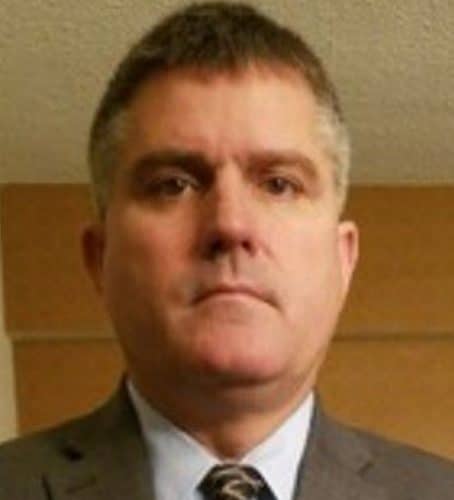 CSM (Ret) Kevin L. Harry assumed the duties as SFA National President on July 1, 2020. As the SFA National President, Kevin sits on the SFA National Board of Officers to establish policy and procedures that allow the 10,600+ SFA members and the 89 SFA Chapters around the world to effectively support the Special Forces Association Mission: The Special Forces Association serves as the voice for the Special Forces Community; Perpetuates Special Forces Traditions and Brotherhood; Advances the Public Image of Special Forces and Promotes the General Welfare of the Special Forces Community.
Fulltime, Kevin is the President of KLH Professional Services and works with the West Virginia Military Authority on a variety of Special Operations initiatives between the West Virginia National Guard and organizations throughout the SOF Enterprise.
He holds a Bachelor of General Studies degree from East Tennessee State University and a Master of Science in Strategic leadership from Mountain State University. He is a graduate of the United States Army Sergeants Major Academy, CSM/SGM Executive Education Course and the National Defense University's Keystone Course. He is a graduate of the 2015 Leadership West Virginia program.
Kevin Harry spent over 32 years of military service and retired as the Senior Enlisted Leader of West Virginia National Guard, where he advised the Adjutant General on enlisted issues for more than 6,500 citizen Soldiers and Airmen. He spent over 20 years in Army Special Forces assignments after attending the Special Forces Assessment and Selection Course in May 1991. His Special Forces assignments were split between 3rd SFG (A) and 19th SFG (A). Kevin's other significant assignments include: Command Sergeant Major for the West Virginia Army National Guard, Command Sergeant Major 2/19th SFG(A), Sergeant Major Det-1, 2/19th SFG(A), 1SG Support Company, 2/19th SFG(A) and Team Sergeant ODA 955.
He is a life member of the Special Forces Association (Decade), Enlisted Association of the National Guard of the United States (EANGUS), Association of the United States Army (AUSA) and Veterans of Foreign Wars (VFW). He currently serves as Senior Vice-Commander of VFW Post 9796 in Milton, WV. He has served as past President, past Vice-President and past Secretary for Chapter 68 of the Special Forces Association in Kenova, WV and past Commander and past Junior Vice-Commander of VFW Post 9796.
His military awards and decorations include the Distinguished Service Medal, the Legion of Merit, two Bronze Stars, five Meritorious Service Medals, four Army Commendation Medals, five Army Achievement Medals, three Army Good Conduct Medals, two National Defense Service Medals, the Armed Forces Expeditionary Medal, the Afghanistan Campaign Medal, Global War on Terrorism Service Medal, the Korean Defense Service Medal, the Armed Forces Reserve Medal with Bronze Hourglass and Mobilization Device Number 2, the Humanitarian Service Medal, NCO Professional Development Ribbon with Numeral 4, the Army Service Ribbon, the Overseas Service Ribbon, the Army Reserve Component Overseas Training Ribbon, the United Nations Mission in Haiti, the WV Distinguished Service Medal, the WV Commendation Medal, two WV Achievement Ribbons, two WV Emergency Service Ribbons, three WV State Service Ribbons, the District of Columbia Community Service Ribbon, two Army Superior Unit Awards, the Combat Infantryman's Badge, the Expert Field Medical Badge, the Master Parachutist Badge, the Military Freefall Jumpmaster Badge, Aircraft crewmember Badge, the Special Operations Dive Supervisor Badge, German Parachutist Badge, Portuguese Parachutist Badge, the German Armed Forces Proficiency Badge – Gold and the Noble Patron of Armor Award.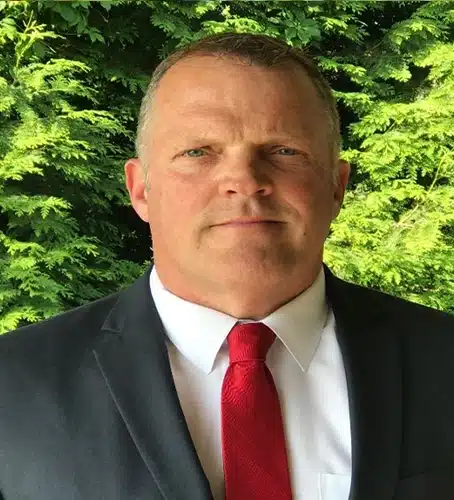 CSM (Ret) Robert A. Flournoy joined the USASOC G-33, Current Operations as the Joint Combined Exchange Training (JCET) Manager in March of 2023, born in Florida and raised in a sports-oriented Family he currently resides in Seven Lakes, NC. A Veteran with 33 years in the Army and 30 years of Special Operations experience. He initially served with the 11th Armored Cavalry Regiment in Fulda, Germany. He attended Special Forces Assessment and Selection in 1991 and ultimately joining the ranks of the Special Forces. He's served in every SF NCO leadership position within the Regiment as well as other joint assignments.
Mr. Flournoy recently served as the Defense Threat Reduction Agency (DTRA) liaison officer to USASOC where he maintained senior level discussions enabling the agency and command to remain flexible and informed as the roles and missions around the globe transitioned from a dynamic, but still tenuous climate.
At the nominative level, he served as the Senior Enlisted Advisor (SEA) in the Operations Directorate for the US Special Operations Command in Tampa, Florida. He was then selected as the Command Senior Enlisted Leader (CSEL) for the Special Operations Command-Central (SOCCENT).
Mr. Flournoy had wide-ranging combat experience and deployed several times throughout his career. He participated in OPERATIONs; PROVIDE COMFORT, Iraq; JOINT GUARD, Bosnia; ENDURING FREEDOM, FREEDOM SENTINEL, Afghanistan; IRAQI FREEDOM, NEW DAWN Iraq and several smaller actions/activities across the globe.
Mr. Flournoy's contributions to the partner nation forces are numerous. He built lasting professional relationships and assisted Special Operations units in Lebanon, United Arab Emirates, and Saudi Arabia to professionalize their Non-commissioned officer ranks. He continued to advocate for broader utilization of senior Non-commissioned officers in both the Jordanian and Qatari armed forces.
Throughout the course of his service, Mr. Flournoy graduated from numerous military education and training opportunities, including the Army Senior Leader Development Courses 1 and 2, the Keystone Course, the Special Forces Qualification Course and Ranger School. He also holds a bachelor's degree in Liberal Studies from Excelsior University.
Mr. Flournoy has been awarded the Defense Superior Service Medal, the Legion of Merit and numerous Bronze Stars.
Mr. Flournoy serves as a member of the Advisory Board for the Special Forces Association and serves on the Board of Directors for a 501.c.3, The National Special Forces Green Beret Memorial.
He has been married to his wife Kim for 34 years and they have two children, his daughter Abbie currently resides in Denver, Co. and his son Tyler, resides in Tampa, Fl.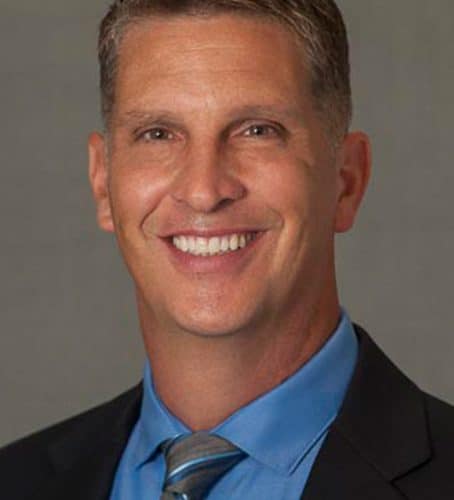 The secretary keeps minutes for all Association meetings. He distributes these as prescribed by the president and appropriate regulations. He conducts official correspondence, signs official documents, maintains records so that they are available at any time to the president or chapter representatives and performs such duties as the president may assign. He is responsible for accepting and depositing all monies for the Association, providing the Treasurer with deposit documentation (the elected officers may designate an individual other than the Secretary to accept and deposit funds). He assumes additional duties as the chairman of the Membership Committee and is responsible for ensuring continued growth in membership of the Association. He is the Chairman of the membership Committee and selects its members. (Special Forces Constitution, 28 June 2013)
Civilian Occupation
President of Executive Solutions Group LLC and currently serves as an instructor / writer for the Joint Special Operations University and the NATO Special Operations School.
Military/Civilian Education
JD holds a master's degree in Strategic Leadership from the University of Charleston and a Bachelor of Science Degree in Business from Liberty University. Mr. Campbell's military education and advanced skills training includes the graduation from the Keystone Executive CSEL Course, The Summit Course, the U.S. Army and USSOCOM Pre-Command Courses, the Army Command Sergeant Major Development Course, all levels of the Army Noncommissioned Officers Educations System, Senior Enlisted Joint Professional Military Education Courses I and II, the Special Forces Qualification Course, Jumpmaster Course, Combat Diver Qualification Course, Combat Diver Supervisor Course, and multiple other staff and tactical courses.
Military Service
Mr. Campbell is a retired U.S. Army Special Forces Command Sergeant Major with 32 years of active military service. He entered the U.S. Army in March of 1986. Upon completion of basic and advanced individual training, he attended the basic airborne course and was assigned to the 82nd Airborne Division at Ft Bragg, North Carolina where, in October 1992, he graduated the Special Forces Qualification Course (SFQC) becoming a Special Forces Communications Sergeant (18E). He went on to serve as a senior Communications Sergeant, Intelligence Sergeant, Team Sergeant, Company and Battalion Sergeant Major and the Command Senior Enlisted Leader for the Joint Special Operations University. As a Special Operator, he served in multiple leadership positions within the 5th and 7th Special Forces Groups, Special Warfare Training Group, a Special Missions Unit, and two of the 4-Star Combatant Commands (COCOMs).
Civic Organizations
National Chapter of the Special Forces Association
Military Awards/Accomplishments
Mr. Campbell's awards and decorations include the Combat Infantryman's Badge, The Defense Meritorious Service Medal, The Legion of Merit, and the Bronze Order of St. Philip Neri Award.
Family
JD is married to the former Monica Lanier of Fayetteville, North Carolina and has two children, son Benjamin 31 and daughter Emma 11.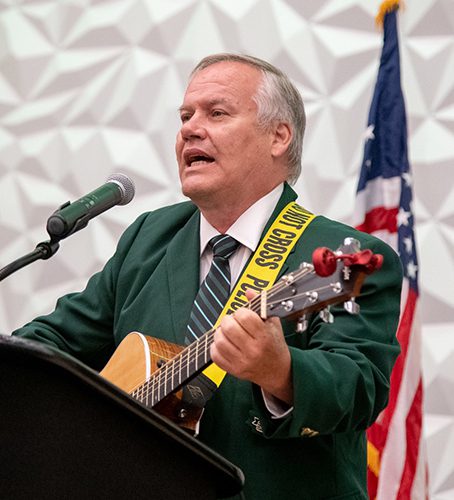 I have over 35 years of military, government, and private sector experience in Europe and the Middle East, including a stint as the acting Regional Vice-President for Central and Eastern Europe for The Boeing Company. Before the selection process for the Regional VP had even begun, I was hired as the senior International Relations representative for the area and sent to
establish Boeing's regional headquarters in Warsaw, Poland. As acting VP, I was intimately involved with Boeing operations in 16 countries from the Baltics to the Balkans, and coordinated closely among multiple Boeing business units and US Embassy country teams to facilitate such key geostrategic initiatives as the integrated missile defense shield in Poland and the Czech Republic, the proposed sale of F-18s to Bulgaria to bolster the capabilities of their Black Sea Fleet, and the first sales of the new Boeing 787 "Dreamliner" to Poland.
Following that, I joined a leading nanotechnology company, Authentix, Inc., as the Vice-President for Europe and the Middle East where I helped develop fiscal recovery programs focused on tax revenues lost to corruption, smuggling, counterfeiting, and other black-market activities. Coordinating closely with high-ranking US and Iraqi military and government officials, I proposed state-of-the art supply chain authentication procedures for a "track and trace" program to prevent theft and smuggling of Iraqi fuel among border crossings between Iran, Turkey, and Syria that was then being used to fund the Al Qaeda-based insurgency against US and Coalition forces. Later I worked closely with KPMG and the Carlyle Group to co-author a comprehensive petroleum products control study for Saudi Aramco that led to a fuel authentication program designed to save 10B USD per annum for the Kingdom of SaudiArabia upon full program implementation.
As Country Manager for MVM, Inc. during 2003-2004, I led one of the top-tier private security companies in Iraq responsible for providing close personal protection for high-ranking US and Iraqi government and civilian officials. During one 6-month period, I won 8 out of 9 contracts worth 15.5M USD against such better-entrenched security companies as Blackwater, Triple Canopy and Armor Group. With over 100 Western expatriates plus 250 Iraqis and Third Country Nationals under my direct supervision, I was the first to implement protocols for joint US/Iraqi Personal Security Details. Earlier, as a Security Manager for KBR's Task Force RIO (Restore Iraqi Oil), I safely led the first post-war oil pipeline assessment team from Kuwait through Iraq to Turkey and back to Kuwait City. In the immediate aftermath of Operation Iraqi Freedom, I supervised over 800 Local Nationals as they provided security at 32 sites across the Sunni Triangle and Kurdistan on behalf of Iraq's North Oil Company based out of Kirkuk.
My distinguished US Army service includes multiple tours with the Rangers and Special Forces where I specialized in intelligence operations with additional expertise in demolitions along with light and heavy weapons. I led two separate Military Liaison Teams to the Czech Republic and Slovakia, becoming the first Special Forces operator selected for the Joint Contact Teams that
spearheaded US engagement with the countries of the Former Soviet Union and Warsaw Pact. My civilian service with the US government featured assignments with the National Defense University as well as overseas duty at the George C. Marshall European Center for Security Studies and the Partnership for Peace Consortium of Defense Academies and Security Studies Institutes. I also speak Czech, German, and Slovak fluently, and Polish and Russian passably.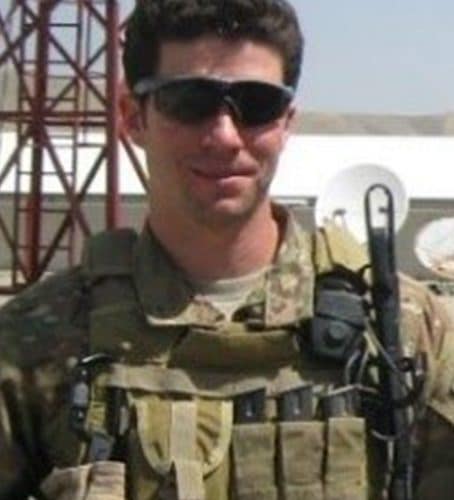 Doug is the President of Livermore Strategic Solutions Ltd., is a Director at emissary LLC, currently works as a contracted Special Access Program operational advisor in the Office of the Assistant Secretary of Defense for Special Operations and Low-Intensity Conflict, and continues his military service as a Special Forces officer in the Maryland Army National Guard.
He was recently re-elected to the post of National Director for External Communications for the Special Forces Association and is the National Capital Region Ambassador for the Green Beret Foundation.
Doug is a combat-proven, respected leader in the US Special Operations Community with many years of personal engagement in the Global War on Terror. He was decorated for valor and service in multiple theaters of operation and is a professionally published author. Doug is also an active member of the Association of the U.S. Army, Office of Strategic Services Society, National Security Forum, Warlord Loop, and the Council for Emerging National Security Affairs. He is a graduate of the U.S. Military Academy at West Point and Georgetown University's Edmund A. Walsh School of Foreign Service.
Doug commissioned as an infantry officer upon graduation from West Point in 2004. He served two tours in Iraq as an infantry platoon leader, battalion assistant operations officer, and heavy weapons company executive officer in the 2nd Brigade of the 10th Mountain Division. After returning from his second tour in Iraq, Doug attended the Maneuver Captain Career Course before attending Special Forces Assessment and Selection. After Selection, Doug attended the SF Qualification Course, graduating at the top of his class before reporting to 10th Special Forces Group. Over the next five years, Doug commanded two SF operational detachments, served as a combat-deployed Task Force future plans officer, and finished his active duty service as a battalion sensitive activities director. During his time with 10th SFG, Doug led SF elements during combat and other sensitive operations in Mali, the Democratic Republic of Congo, the Central African Republic, Uganda, Djibouti, Afghanistan, and many other locations.
As a civilian, Doug has stayed heavily involved in the SOF community through various organizations, his continued research/writing, and contracting. In his current contracted role, he advises senior Defense Department leaders on sensitive activities and other special operations. Multiple international affairs and security studies journals have published Doug's works, to include many on-line publications in War on the Rocks, Small Wars Journal, and the Military Times. Additionally, several books feature his writings, to include The Strong Gray Line: Wartime Reflections from the West Point Class of 2004 and Mark Boyatt's book, Special Forces: A Unique National Asset. Among his awards, Doug earned the Combat Infantryman's Badge, Bronze Star (for service), four awards of the Army Commendation Medal (one award for valor), one Army Achievement Medal, and the Ranger and Special Forces Tabs. He is also currently the J-5 Plans Officer for Maryland Army National Guard's Special Operations Detachment–NATO (SOD-NATO).
Doug has three daughters (Gabrielle, Mackenzie, and Addison) and is married to Erin Livermore (née Smith). He resides with his family in Alexandria, VA.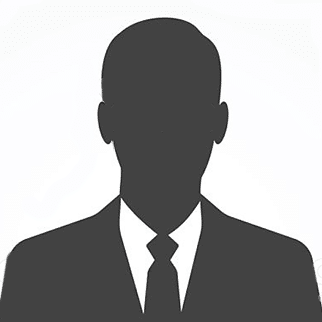 Mike Goodrich assumed the duties of Executive Director of the Special Forces Association on 1 July 2020 and is responsible for the day to day operations of the Association and implementation of projects as directed by the Board of Directors in support of the Regiment and SFA membership. Prior to acceptance of his current SFA position he served as the Project Management Officer on the SFA National Board of Directors.
Mike entered the United States Army in 1976 and after completion of Basic, AIT, and Parachute training was assigned to the USAIMA for Special Forces training. After completion he was assigned to 7th Special Forces Group and served as Medical Supervisor on ODA 763 (HALO). In 1983, Mike was selected for assignment with a Special Mission Unit and would spend the remainder of his military career with that unit seeing combat deployments to Grenada, Panama, Saudi Arabia, and Iraq. Mike is credited with establishing a unique medical support structure that has proven to save lives on the battlefield and is the model that continues to be used by Special Operations Forces today. He pioneered the use of strength training programs within the Unit to reduce injuries and enhance combat effectiveness. Additionally, he designed, built, and equipped the Unit's first freestanding medical facility. Upon his retirement from active duty in 1997, he served as an Administrator and Chief Operating Officer for group medical practices.
Mike's military education and skills training include the Special Forces Qualification Course, all levels of the Army NCO Education System, Special Forces Operations and Intelligence Course, Advanced Trauma Life Support Instructor Course, Advanced Cardiac Life Support Course, Army Sergeants Major Course, and the Military Freefall Course, Static Line and Military Freefall Jumpmaster Courses.
Mike has a Bachelor's Degree in Psychology from Fayetteville State University and a Master's Degree in Health Care Administration from Central Michigan University. Additionally, Mr. Goodrich has been awarded Diplomate by the American College of Healthcare Executives and is a Certified Healthcare Executive with that organization.
Mike is married and has two successful adult children.